2021 6th International Conference on
Biomedical Signal and Image Processing
August 20-22, 2021
Suzhou, China
Submission Deadline:

Before June 30, 2021

Notification of Acceptance: On July 15, 2021
Registration Deadline: Before July 25, 2021
Conference Date: August 20-22, 2021
Authors can attend the conference with paper publication or without publication. For paper publication, full paper should be submitted. For presentation only, abstract should be submitted.
icbip@cbees.net

+852-3500-0799 (English)

+86-28-86528465 (Chinese)

Ms.Syndra Li

Monday-Friday, 9:30-18:00
Organized By
Supported By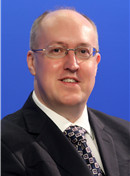 Prof. Andrew E. Teschendorff
Laboratory of Computational Systems Genomics, Chinese Academy of Sciences, China
Work Experience
09/2013–Present Principal Investigator,Professor, CAS-MPG Partner Institute for Computational Biology,
09/2015–Present Honorary Principal Research Associate in Statistical Cancer Genomics. University College London, Dept.of Women's Cancer
09/2008–Present University College London, UCL Cancer Institute
2015–2018 Newton Advanced Fellow
2008-2013 Principal Research Associate in Statistical Cancer Genomics
09/2003–08/2008 Senior Postdoctoral Fellow in Computational Biology, based within the Breast Cancer Functional Genomics Laboratory headed by Professor Carlos Caldas. University of Cambridge, Department of Oncology
08/2001–08/2003 Research Assistant in Mathematical Ecology, based within the Mathematical Biology Group headed by Professor David A. Rand, University of Warwick, Mathematics Institute
06/2000-07/2001 Member of the Complexity Research Group headed by Dr Sverrir Olafsson, British Telecom Labs, Complexity Research

Education
PhD Theoretical Particle Physics, University of Cambridge, May 2000.
Certificate of Advanced Study in Mathematics, University of Cambridge, Awarded Distinction, July 1996.
BSc (Hon) Mathematical Physics, University of Edinburgh, Awarded 1st Class, July 1995.
Research Areas:
Statistical Bioinformatics with a focus on Statistical Cancer Epigenomics and Cancer Systems Biology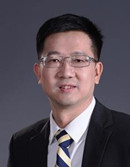 Prof. Xiangdong Fang
Beijing Institute for Genomics, Chinese Academy of Sciences, China
Dr. FANG Xiangdong is currently a professor of Beijing Institute for Genomics, Chinese Academy of Sciences (CAS). Dr. FANG started his scientific career since 1992 when he received his M.D. degree from Nanfang Medical University in Guangzhou, China. Dr. FANG received his Master degree in Immunology in 1995 and Ph.D. degree in Anatomy and Histology and Embryology in 1999. Dr. FANG continued his postdoctoral research in the Division of Medical Genetics in the Medical School at University of Washington (Seattle, WA, USA) from 2000 to 2003. He was promoted to Instructor in 2003 and Research Assistant Professor in Medicine in 2007. When he worked in the Dr. George Stamatoyannopoulos's lab, Dr. FANG developed the methods named chromatin immunoprecipitation (ChIP) and chromatin conformation capture (3C) assay by adapting the real-time PCR method. These quantitative methods are two of the most important epigenetic techniques to study protein-DNA and protein-protein interactions in vivo. Dr. FANG's works focus on the epigenetic regulation in the eukaryocyte and high-throughput epigenetic techniques based on next-generation sequencing platform.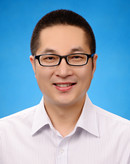 Prof. Beifang Niu
Computer Network Information Center, Chinese Academy of Sciences, China
Title:
Deputy Director of Department of High Performance Computing Technology and Application Development

Resume:
2015 - now, Professor-level Researcher, Computer Network Information Center of the CAS
2012 - 2015, Research Scientist, McDonnell Genome Institute, Washington University in St. Louis, MO 63108, USA
2009 - 2012, Postdoctoral Associate, The California Institute for Telecommunications and Information Technology (Calit2), University of California San Diego, CA 92093-0021, USA

Education Background:
B.S. in Computer Science, Shandong Aricultural University (2002) Ph.D. in Computer Software and Theory, University of Chinese Academy of Sciences (2009)

Research Field:
High-Performance Computing, Bioinformatics, Cancer Genomics

Honors & Awards:
Top 10 Clinical Research Achievement Awards of 2015 (8/31) - Multiplatform analysis of 12 cancer types reveals molecular classification within and across tissues of origin, 2015
Copyright (c) 2021 www.icbip.org. All rights reserved. ICBIP 2021.