2022 7th International Conference on
Biomedical Signal and Image Processing
August 19-21, 2022
Suzhou, China
Submission Deadline:

Before June 30, 2022

Notification of Acceptance: On July 15, 2022
Registration Deadline: Before July 25, 2022
Conference Date: August 19-21, 2022
Authors can attend the conference with paper publication or without publication. For paper publication, full paper should be submitted. For presentation only, abstract should be submitted.
icbip@cbees.net

+852-3500-0799 (English)

+86-28-86528465 (Chinese)

Ms.Syndra Li

Monday-Friday, 9:30-18:00
Supported By
2021 6th International Conference on Biomedical Signal and Image Processing (ICBIP 2021) has been held successfully online during August 20-22, 2021.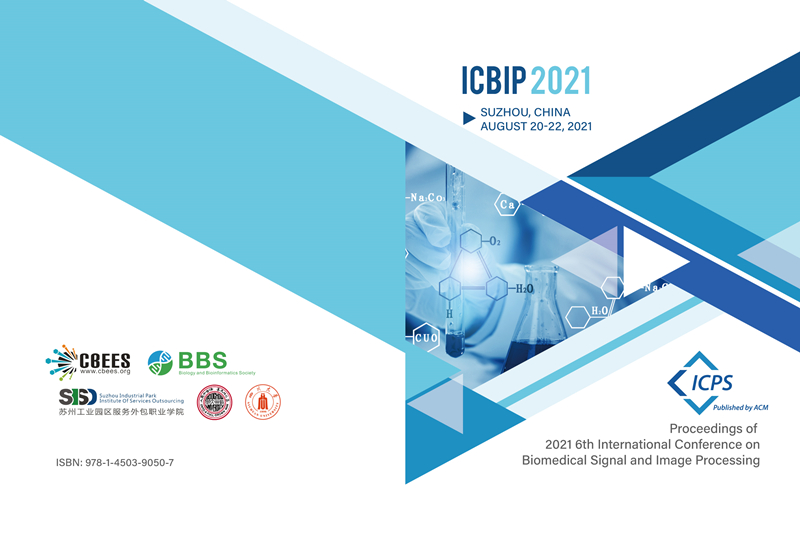 Publication: International Conference Proceedings by ACM (ISBN: 978-1-4503-9050-7), indexed by Ei Comendex and Scopus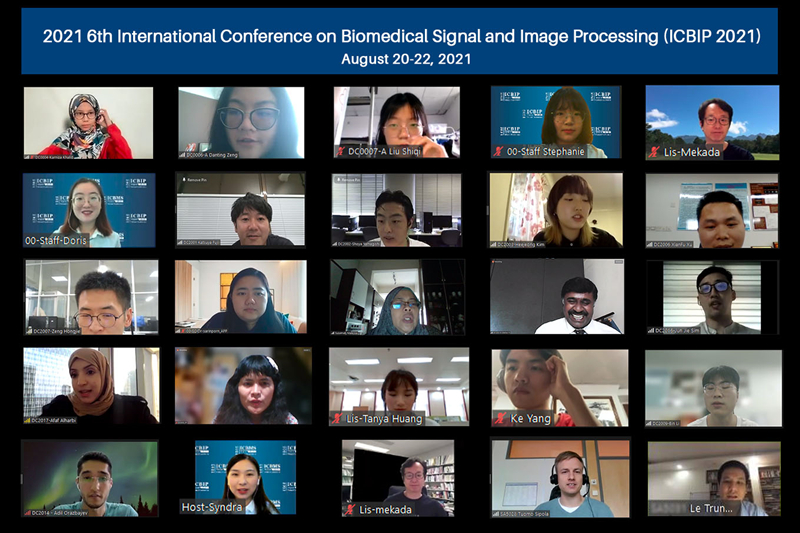 Screenshot of some Participants
Best Presentation
Session 1
DC0004
Dynamic Changes in Routine Laboratory Parameters with COVID-19: In-depth Analysis of 17 Patients Requiring Critical Care
Karniza Khalid, Amira Aishah Che Ani, Azhar Abdul Orani, Nur Najmi Abdul Halim and Azman Abd Hamid
Hospital Tuanku Fauziah, Malaysia
Session 2
DC2007
A Liver Electrosurgery Simulator Developed by Unity Engine
Hongjie Zeng, Xuejun Zhang, Jingxian Chen, Yini Wei, Deyu Kong and Xianfu Xu
Guangxi University, China
Session 3
DC3002
Transmission Model of Tuberculosis Disease with Age Structure of Human in Thailand
Puntani Pongsumpun
King Mongkut's Institute of Technology Ladkrabang, Thailand
Copyright (c) 2022 www.icbip.org. All rights reserved. ICBIP 2022.