2023 8th International Conference on
Biomedical Signal and Image Processing
July 21-23, 2023
Chengdu, China
Submission Deadline:

Before May. 30, 2023

Notification of Acceptance: On Jun. 15, 2023
Registration Deadline: Before Jun. 25, 2023
Conference Date: July 21-23, 2023
Authors can attend the conference with paper publication or without publication. For paper publication, full paper should be submitted. For presentation only, abstract should be submitted.
icbip@cbees.net

+852-3500-0799 (English)

+86-28-86528465 (Chinese)

Ms.Syndra Li

Monday-Friday, 9:30-18:00
Supported By
2016 International Conference on Biomedical Signal and Image Processing (ICBIP 2016) has been held successfully in NARIC Food Science Research Institute, Budapest, Hungary during August 19-21, 2016.
Journal of Image and Graphics (JOIG)

ISSN: 2301-3699

Online: VOL. 4, NO. 2

B0014: A 3-D Non-rigid Warping Method Based on Free Formed Deformation for Temporal Subtraction on Thoracic MDCT Images
Yuriko Yoshino, Takumi Tokisa, Hyoungseop Kim, Takatoshi Aoki, and Shoji Kido
Kyushu Institute of Technology, Japan

N0007: Characterization of Volatile Compound Profiling of Germinated Brown Rice Revealed by Headspace Solid-phase Micro Extraction Coupled to Gas Chromatography Mass Spectrometry
Qiang Xia, Liping Wang, Peng Huang, and Yunfei Li
Shanghai Jiao Tong University, China

Publication of ICBIP 2016

Best Presentation of ICBIP 2016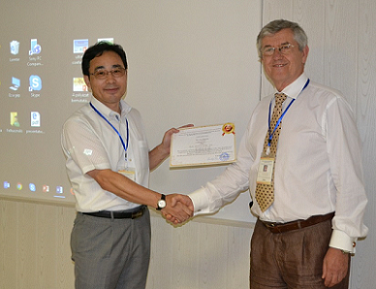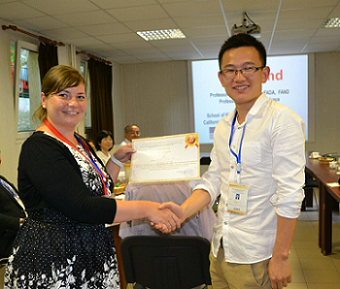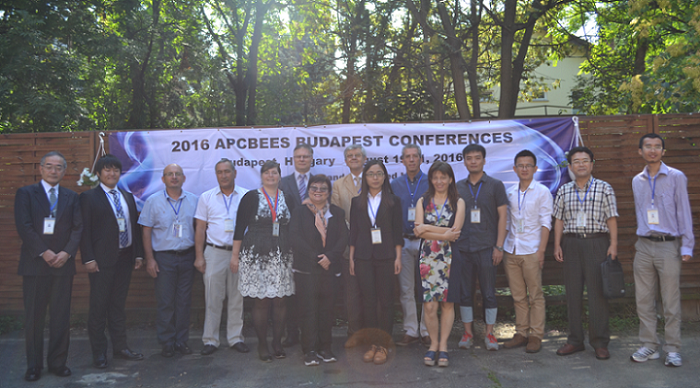 Photo of ICBIP 2016
Copyright (c) 2023 www.icbip.org. All rights reserved. ICBIP 2023.